Maureen Glenn
B.A., FLMI, CFP®, TEP, EPC
Vice President,
Tax & Estate Planning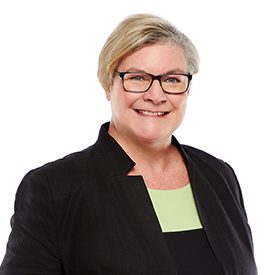 Maureen works with Investment Advisory Teams and their affluent clients to navigate the entire wealth planning process; from initial discovery with the client, through to the final presentation. She is a dynamic speaker who can translate complex wealth planning concepts into efficient and effective action plans for clients. This holistic approach combined with her financial planning expertise offers a unique and practical perspective to retirement, trust, and estate planning.
Maureen joined the firm in 2006 and moved to the Tax & Estate Planning team in early 2010. The previous 20 years of her career were focused in the Life and Health Insurance Industry where she gained significant experience as a Financial Services Advisor, Mutual Fund Salesperson and as a product, sales, software and compliance trainer.
Maureen is a Certified Financial Planner® practitioner, an Elder Planning Counselor (EPC) and is a member of the Society of Trust and Estate Practitioners (STEP). She has completed the Canadian Securities Course (CSC), the Life License Qualification Program (LLQP) and the Canadian Investment Funds
Course (IFIC). She also holds the designation of Fellow, Life Management Institute (FLMI) and other insurance designations from the Life Office Management Association (LOMA).