Melissa Shin
Editorial Director
Advisor's Edge & Investment Executive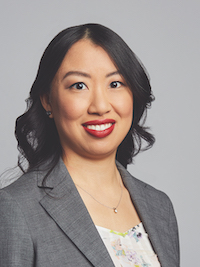 Melissa Shin is the editorial director of Advisor's Edge and Investment Executive at Newcom Media Inc. As an award-winning journalist and leader of four national financial services publications, Melissa turns technical subject matter into accessible content for sophisticated audiences. Her reporting has been cited in university syllabi, in textbooks and to national regulators. She is also an experienced moderator and speaker and has appeared on nationally broadcasted media in English and French.
Melissa started at Advisor's Edge in 2011. Prior to that, she was managing editor of Corporate Knights, a North American magazine focused on clean capitalism. From 2013 to 2017, Melissa chaired the board of Point of View magazine, Canada's magazine about documentary culture. She is a graduate of the Schulich School of Business at York University.
Melissa considers herself a tax nerd and is excited about the opportunity to talk about her favourite financial subject at the Distinguished Advisor Conference.