Patrick Gill
Regional Vice President of Central and Atlantic Canada
Manulife Bank & Trust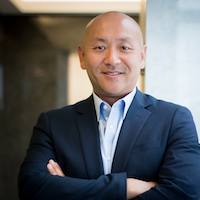 Patrick Gill is the Regional Vice President of Central and Atlantic Canada for Manulife Bank & Trust. He has been in the banking and financial industry for over 19 years. Patrick has enjoyed many successful years in the mortgage industry. He was the recipient of Manulife's prestigious Stars of Excellence award recognizing outstanding service to the company, while tirelessly assisting his peers and business unit partners with leadership and sales coaching skills. His prior role as the National Sales Trainer was vital in developing a uniform and standard sales process for a sales force of 200+ consultants across Canada. He is passionate about helping clients understand the link between holistic financial planning and day to day money management as seen in his 2017 TEDx Talk.
Patrick was born in Duncan, British Columbia and completed his degree in Economics at York University. Patrick initiated his career in sales with one of the largest retail firms in Canada. He later developed a keen interest in the financial industry, earning all necessary accreditations to become a Financial Advisor and Mortgage Agent. Patrick is an active member in his community coaching peewee level baseball in Richmond Hill. He is an avid martial artist and enjoys a great round of golf. Patrick loves spending time with this wife Sandra and three children, Carly, Brendan and Adelyn.
At DAC, Patrick will be on stage with Lise Fitzgerald discussing Debt and Savings and how you can unleash the secret to cash flow efficiency for your clients.