Ryan Knipfel
Senior Financial Planner, Tax & Estate Planning
CPA, CA, CFP®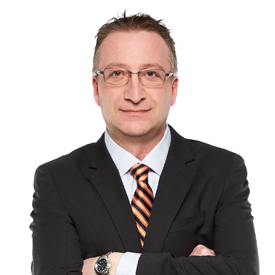 Located in our Toronto office, Ryan works with Investment Advisors providing planning, analysis and solutions to their high net worth clients. Ryan's technical expertise and broad experience creating wealth plans for high net worth clients enables him to prepare and present clear and concise analysis of a client's financial situation. This includes addressing any of their concerns, and suggesting ways they may improve their overall financial health.
Ryan has over 10 years of experience as a senior financial planner with specialized skills in the areas of financial and retirement planning, tax minimization, estate planning and accounting. Prior to specializing in financial planning, he spent 14 years at two large accounting firms as a Chartered Professional Accountant (CPA). He gained extensive experience in providing professional services to individuals and their owner-managed entities including advising on the Canadian income tax consequences of corporate mergers and reorganizations.
Ryan is a Certified Financial Planner (CFP®). He completed his Honours Bachelor of Business Administration at Wilfrid Laurier University in Waterloo, Ontario. Ryan has completed as well as tutored the Canadian Institute of Chartered Accountants' In-Depth Tax Course.