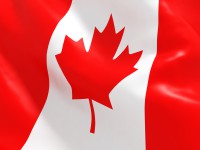 Five Important Details Emerge on the Canada Workers Benefit
Draft legislation that describes enhancements to the Canada's Workers Benefits, was tabled at the end of July, and the proposals contain five interesting changes which improve access and benefit availability, as outlined in the federal budget.
These changes are:
The basic benefit will now be sent automatically to those who are eligible. Application for the benefit will no longer be required. However, the individual (and their spouse or common-law partner, if applicable) must file a tax return in order to qualify.
Individuals may choose to include or exclude certain income amounts from their "working income" and "adjusted net income" for the computation of the credit. Examples of such income include the honorarium for volunteer firefighters and search and rescue volunteers. This will allow some individuals to increase their working income to a level where they qualify for the benefit.
Consequential to these changes, the following new rules are put in place:
Designated educational institutions must file an annual information return to report all T2202 forms issued. This will ensure that full-time students do not get the automatic benefit to which they are not entitled.
For couples, new rules will apply to determine which spouse is awarded the benefit. Couples must agree or the minister will make the final determination.
Where one child qualifies as the eligible dependent for two taxpayers, the taxpayers must agree who will be able to claim the additional credit or the minister will make the determination.
Legislation to change the maximum amount and rate of the benefit have yet to be introduced.
Walter Harder is a Master Instructor with Knowledge Bureau and author of several of Knowledge Bureau's certificate courses in the DFA-Personal Tax Services Specialist program.
Additional educational resources: available from Knowledge Bureau: Evelyn Jacks' Esssential Tax Facts 2018 Edition.
COPYRIGHT OWNED BY KNOWLEDGE BUREAU INC. 2018.
UNAUTHORIZED REPRODUCTION, IN WHOLE OR IN PART, IS PROHIBITED.