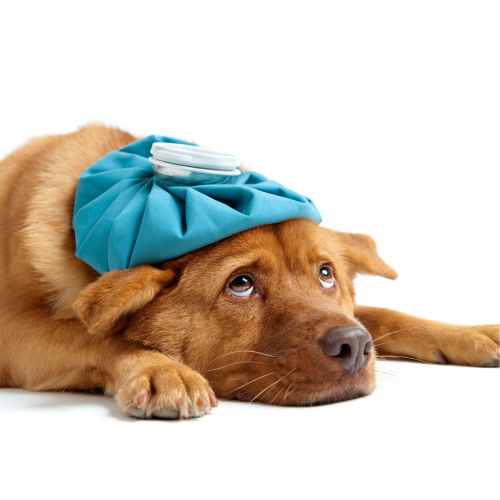 Coronavirus and Tax Season: Eight Tips for Risk Management
Evelyn Jacks
As things change quickly with the coronavirus crisis, over 30 million people are poised to file tax returns in the next seven weeks to meet the filing deadlines of March 31 for trusts, April 30 for individual personal tax and June 15 for proprietorships. Thousands of professionals will be helping them. How can you protect yourself, your staff and your clients?
It's an important question to address at your next staff meeting and with clients you see in your office, at least until further notice to limit contact. Here are some questions and answers to bring forward:
What are the symptoms of coronavirus? According to the Word Health Organization (WHO), the symptoms of coronavirus infection include: ". . .respiratory symptoms, fever, cough, shortness of breath and breathing difficulties. In more severe cases, infection can cause pneumonia, severe acute respiratory syndrome, kidney failure and even death."
What is the best way to prevent spread of infection? The WHO suggests regular hand washing, covering your mouth and nose when coughing and sneezing, and thoroughly cooking meat and eggs. As the pandemic spreads, you should avoid close contact with anyone showing symptoms of respiratory illness such as coughing and sneezing, and remind affected people to dispose of tissues properly. Keep receipts for all prescriptions and treatments for future use as a medical expense.
What should employers do when employees display these symptoms? The CFIB has prepared a helpful guide on the matter. Make sure you have a sick leave policy in your office and go over this with your staff to ensure they know their financial outcomes in case of protracted illness. Several other well-written articles on the matter appear below:

National Overview: Global HR lawyers Mathews Dinsdale have prepared a very good overview on what employers need to know and in particular, discussed policies surrounding leaves of absence in various provinces.
By Kristin M. Kersey, reminds employers that they may suggest that employees who are displaying symptoms stay home, but that one must be mindful of human rights issues including making sure there is no inadvertent discrimination in doing so.

What happens if employees refuse to work because of an outbreak? Employers should go over preventative measures put into place and remind employees they have a duty to report any dangerous situation to their supervisor, who must investigate. Employees have the right to refuse work if they have reasonable grounds to think it may be dangerous to do so. The employer may reassign the work if the employee refuses to work. The original employee may do other work, but at the same wage as before.
What are the obligations of employees? Employees must protect their own health and that of co-workers by following the preventative measures put into place by the employer.
Should you change your service model? You may wish to consider limiting person-to-person contact by providing secure digital services and asking employees to work from home, counselling them in confidentiality and security procedures when working on client files.
Can you serve clients virtually? From the perspective of working with your clients, electronic transmission of tax information (given proper security measures) is possible. Interviews may be conducted through video conferencing.
Is there financial help if you need to close shop? The government has provided a $1 Billion package on March 10 which includes provisions to waive the one week wait period for EI, should you need to lay off employees temporarily. The government has also promised adjustments to the EI Work Sharing Program, which can be tapped into when there is a temporary reduction in business activity beyond the control of the employer. This may be an important option to mitigate risk if further developments result in business closures.
How Can You Help Your Clients Help Others? Real Wealth Managers™ are always concerned about a multi-stakeholder approach to any significant life event, financial event and economic event that triggers responses to financial decisions. You may wish to provide a checklist of coping strategies to your clients as a value-added service, so they can share information with their own employees and clients. It's good for business and it's good for the community, too.
How to React to Losses in Investment Portfolios? It's extremely important to be pro-active with clients in sticking to financial plans, and considering alternatives if withdrawals are required while the markets are in decline. Professionals who have the training and experience to help clients make important financial decisions – and anticipate outcomes of that decision-making in times like these – will add true value. Consider the tax implications of all financial decision-making, as well as timing alternatives.
In short, this tax season may turn into one of the most important in your career. Let us here at Knowledge Bureau know how we can help with Knowledge Gaps you may have and please, take good care of yourselves, your employees and your clients with required preventative measures.
Evelyn Jacks is Founder and President of Knowledge Bureau and author of 55 books on tax filing and Real Wealth Management strategies and processes. Follow her on twitter @evelynjacks.

COPYRIGHT OWNED BY KNOWLEDGE BUREAU INC., 2020.
UNAUTHORIZED REPRODUCTION, IN WHOLE OR IN PART, IS PROHIBITED.