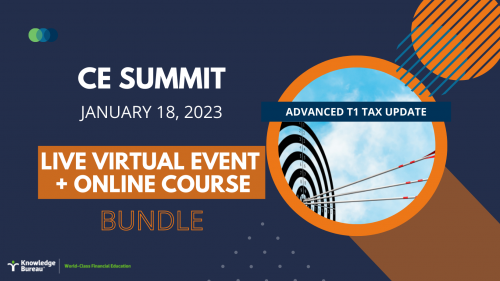 "From bad to worse? Next year's economic risks are already here"
Nothing like a positive headline to grab your attention. The Financial Post article goes on to say: It's been a miserable year for the global economy. And things could get worse with a mild recession potentially on the horizon. In an extreme downside scenario, this could wipe out US$5 trillion in global output, according to Bloomberg Economics. So, what to do?
Unfortunately, burying one's head in the sand is not an option. So, savvy professionals will get prepared to preserve wealth by understanding personal tax filing options and "shaking out the cobwebs" on the fine line-by-line details by attending the January 18, 2023 Virtual CE Summit: Advanced Personal Tax Update. Prefer in-person events? Good News – we'll be in Toronto at the Pearson Convention Centre on February 7.
Who Should Attend?
Are you training new and returning staff working in independent tax filing firms? Perhaps you are a CPA in public practice, a financial advisor, public trustee, legal or financial assistant, municipal officer, payroll or software company serving individuals and business owners with tax compliance? Then don't miss Knowledge Bureau's acclaimed Advanced T1 Tax Update 2023 for 2022 T1 Returns.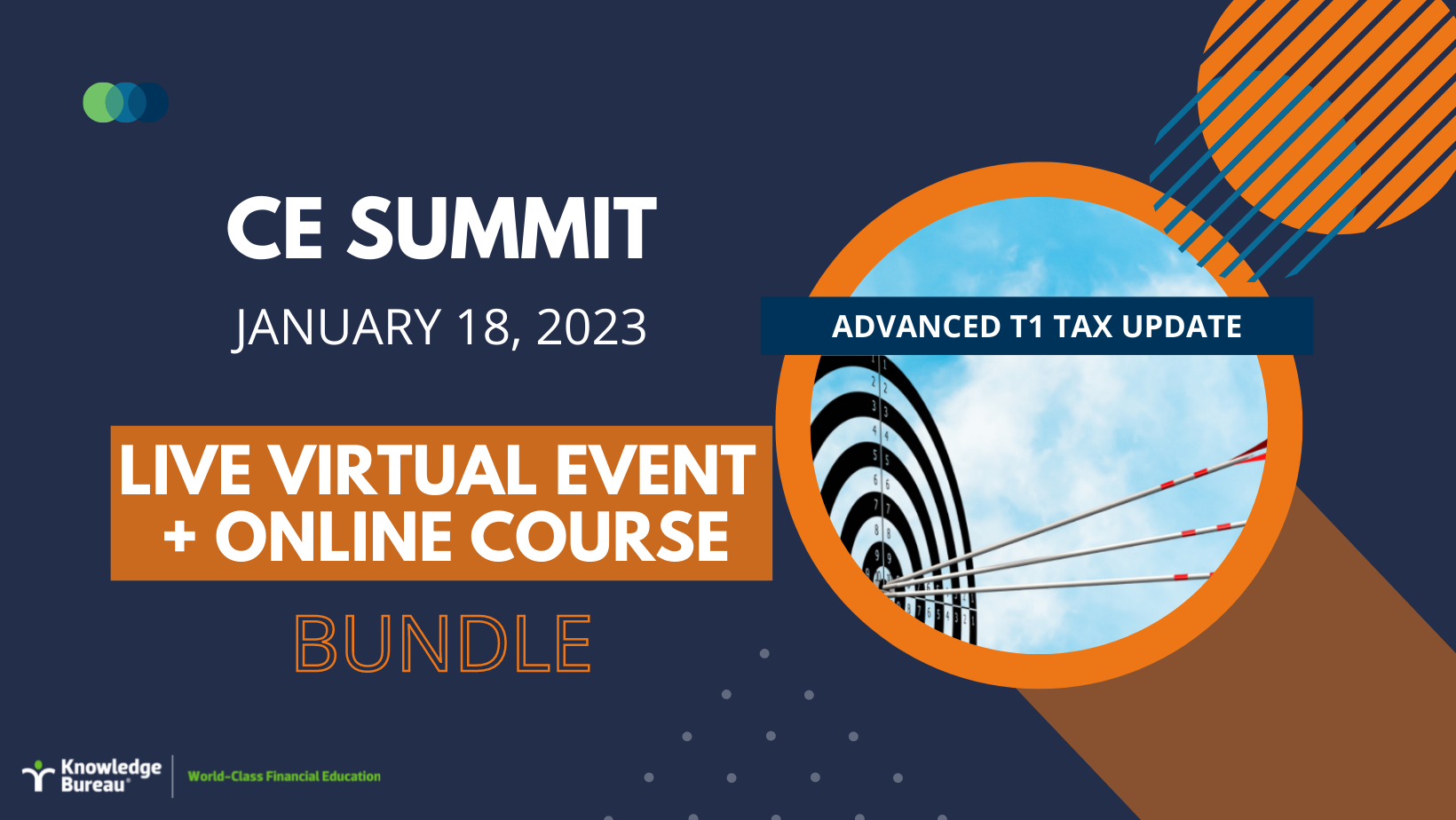 Accreditation
Earn CE/CPD credits from Knowledge Bureau and other self-regulatory associations. This CE Summit qualifies for Knowledge Bureau designate re-licensing requirements (deadline: June 30 each year).
Agenda
Stay tuned as speakers and agenda are revealed! As always, Knowledge Bureau will feature leading experts in the tax field to share knowledge with you.
Secure early-bird rates when you register by December 15. Group rates also available. Click here for detailed agenda and to register online, or call 1-866-953-4769.
©Knowledge Bureau, Inc. All rights Reserved