Provincial Round-Up: Extra Pay for Frontline Workers
Evelyn Jacks & Beth Graddon
On May 7 they federal government announced that they'd give $3 billion to the provinces and territories in total to help with the costs to increase the wages of frontline workers nationally. The amount covers three-quarters of the total estimated cost of $4 billion. It's up to the provinces and territories to define what they consider an essential frontline worker. Let's look at what the provinces implemented so far!
BRITISH COLUMBIA?
In B.C., minimum wage is currently $13.85 per hour, and will be increased to $14.60 on June 1. Further details on the wage top-up for this province are not yet available.
ALBERTA
On May 9, Alberta Premier said that the province will receive $46 million, and while the specific details have not yet been nailed down, their intention is to focus on helping those working in roles with the greatest risk. Specifically, including staff in nursing homes, long-term care, and seniors' residences.
Previously, as part of a measure that advanced $24.5 million to operators of continuing care centers, a $2 per hour wage top-up for healthcare aides was introduced.
SASKATCHEWAN
Saskatchewan's support for essential workers pre-dated the federal announcement. Lower-income essential workers earning less than $2,500 per month in senior-care facilities, childcare facilities, group homes and emergency shelters can receive a supplement of up to $400 per month for up to four-months.
MANITOBA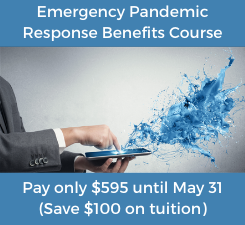 On May 13, the Manitoba government announced their participation in the program, but as of now, few details have been made available about how this will look. Premier Brian Pallister said about $120 million would be available, and that it will come in form of a one-time risk payment. The specific amount has not been confirmed, but it was estimated that the average worker may receive around $1,000.
ONTARIO
During Ontario's press conference on March 14, it was acknowledged that payments relating to the promised "Pandemic Pay" have not yet been issued, but that the government has been trying to reconsider eligibility criteria based on feedback received, which has led to delays in implementing these programs. Here is a rundown of some of the programs announced:
Ontario "Pandemic Pay". The Ontario Government is providing a temporary pandemic pay of $4/hour worked on top of their regular wages. In addition, the Ontario government will be providing monthly lump sum payments of $250 for four months to eligible frontline workers who work over 100 hours per month. The pandemic pay will be effective for 16 weeks, from April 24, 2020 until August 13, 2020.
How to apply for it? If you are an eligible frontline worker, you will receive the temporary hourly pandemic pay directly from your employer. The government has not announced how you will get the monthly lump-sum payments of $250
Who is eligible? All workers in long-term care and retirement homes are eligible. In hospitals: nurses, personal support workers, developmental service workers, mental health and addiction workers, respiratory technologists and auxiliary workers. Not currently included are hospital workers like maintenance staff, lab workers, diagnostic imaging staff, clerical staff, and dietary aides.
Emergency Childcare for Frontline Workers. Ontario's childcare centres were shut down when a state of emergency was declared. However, the province has allowed some childcare centres to open to provide care options for frontline workers. Free childcare is available for those eligible who need to report to the workplace. Eligibility information is available here. This needs to be applied for at the regional level.
NOVA SCOTIA
Announced on May 7, the Essential Care Workers Program promises a bonus of up to $2,000 total over a 4-month period beginning March 13. Specific details about eligibility and how to access this program have not yet been released, but the province has stated that it will be offered to people working for the Nova Scotia Health Authority, as well as those employed in long-term care, home care, emergency health services, and some cleaning staff.
PEI
PEI introduced a measure that's accessible to anyone in a role deemed an essential service – which happens to be a very long list available here. These frontline, essential workers can receive a one-time payment of $1,000 if they earned less than $3,000 in a four-week period. Further details have not yet been announced.
QUEBEC
As part of the Incentive Program to Retain Essential Workers, Quebec has introduced a salary bonus of up to $100 per week for up to 16 weeks, retroactive to March 15. Those deemed essential workers include those in priority health services, social service, public security, government, and financial services. Previously, a $4 per hour pay top-up for workers in private long-term care homes. In order to attract more needed workers in attendant role in these facilities, they've also set the standard salary to $24.28.
This assistance will be available to those who are 15 years of age or older, and the must earn a gross weekly salary of $550 or less.
Stay tuned! Knowledge Bureau Report will keep you updated as additional provinces reveal their plans, and as further details are made available from those that have already announced their participation.
Additional educational resources: Interested in learning more about the COVID-19 emergency relief benefits? Take the Emergency Pandemic Benefits Response Course online, which includes 9 recorded speaker sessions. You'll earn 10 CE credits and be well-positioned to provide sound advice for tough times. This course features outstanding, detailed content on the tax and financial planning effects of an unprecedented event that will impact individuals, families and businesses alike today and in the future. The value is priceless: your clients want to know how to access support in their most difficult financial hours. Feel more confident and in-the-know about the government supports – and significant debt and audit risk – your clients might be signing up for.

COPYRIGHT OWNED BY KNOWLEDGE BUREAU INC., 2020.
UNAUTHORIZED REPRODUCTION, IN WHOLE OR IN PART, IS PROHIBITED.