Last Chance: The Advanced T1 Tax Update – Two Opportunities to Train Your Team
Tax season is just around the corner and now is the time to train new and returning staff to confidently prepare a deep and broad spectrum of returns for employees, families, investors, business owners and retirees. There are two opportunities to learn: in person on February 7 in Toronto and conveniently online any time with recorded presentations. Early registration deadline for tuition savings is January 31.
Here are the details:
The Online Certificate Course: 2023 Advanced T1 Tax Update for 2022 Returns Earn 20 CE Credits
Deadline for completion: May 7, 2023. Includes soft copy of Knowledge Journal, Presentations, EverGreen Explanatory Notes, Knowledge Bureau Discovery Calculators. Start Anytime.
The In-Person Event: February 7 at the Toronto Pearson Convention Centre. Earn 10 CE Credits. Includes a hard copy of the Advanced Line-by-Line Tax Update Journal, downloadable copies of the Powerpoint Presentations, lively interactive peer-to-peer instruction by renowned tax specialists, lunch, snacks, coffee and more!
Your Instructors: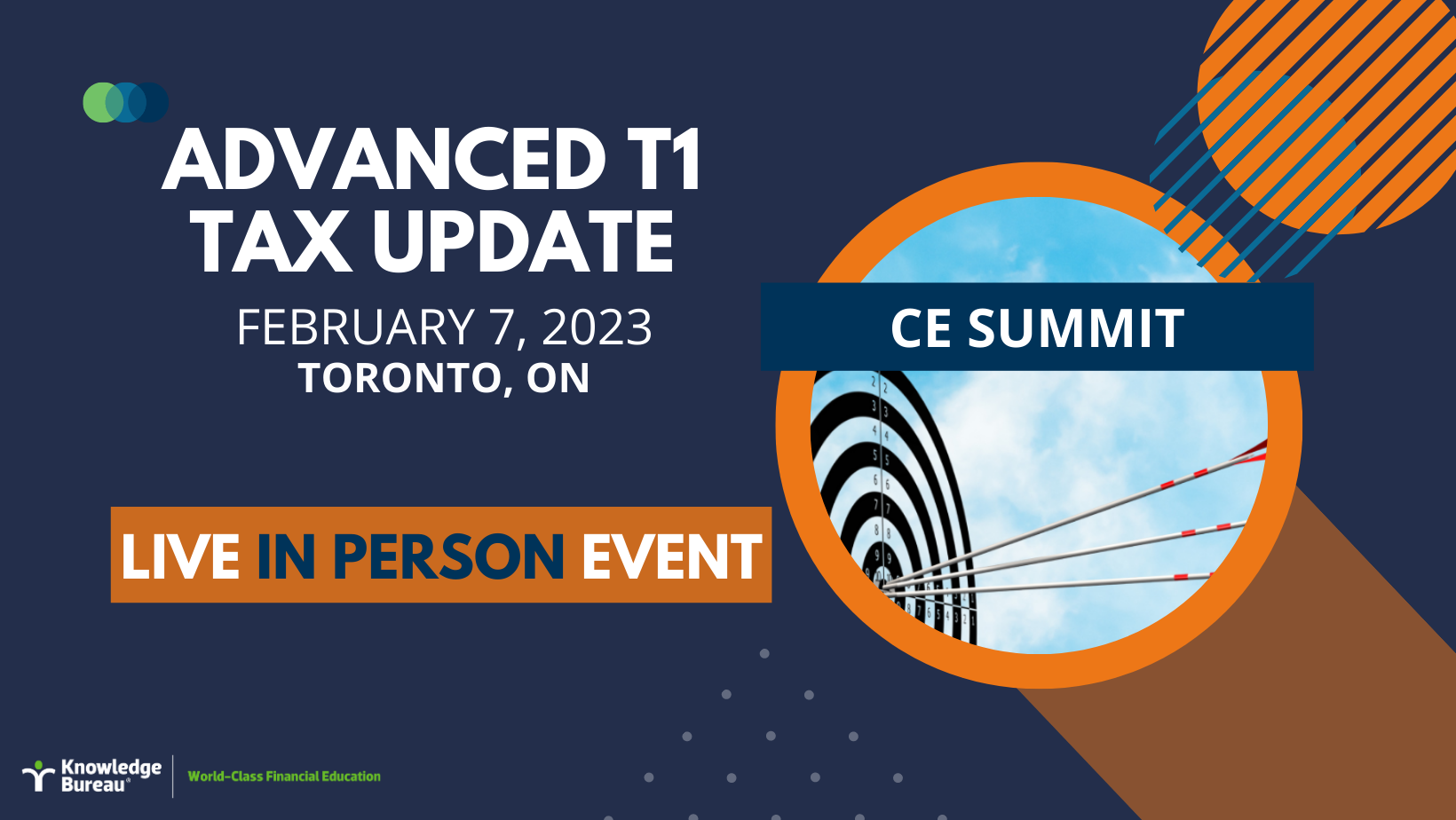 Evelyn Jacks, President Knowledge Bureau, RWM™, MFA™, MFA-P™ DFA-Tax Services Specialist™
Dr. Dean Smith, PHD, CFP, TEP, CPA, CA, RWM™
Alan Rowell, RWM™, MFA™, DFA-Tax Services Specialist™
Click here to view the Full Agenda
Everything you need to know for the 2023 tax season is in this course. Enrol now!