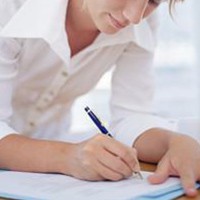 Solution for Late T4 Slips
If you receive a T4 slip you forgot about after you have filed your tax return, don't file another return. Just send in a copy of the slip with a T1 Adjustment Request from (T1ADJ).
You will attach the slip and ask CRA to amend your return, or you can request an adjustment online using "My Account". The tax department will reassess your tax return and either send you back an overpayment of taxes or request a payment from you. If your employer has made an error on your return, wait for notification. Errors on slips must be corrected by the company which issued them by filing an amended slip.