The Largest Wealth Transfer in History – Many Will Transfer to Charities
Baby Boomers and Gen X are already in the process of transferring their wealth to Millennials and Gen Z. However, increasingly the solution to wealth transfer for singles will be to plan a donations strategy. Consider these reasons individuals donate to charities:
89% feel compassion for those in need
85% donate to a cause they personally believe in
79% want contribute to their community
61% are personally affected by the charity's cause
27% donate for religious reasons
23% donate to receive an income tax credit
How Can you Help your Clients Realize their Philanthropic Goals? How do you shore up your knowledge quickly to answer on-the-spot queries? Check out Knowledge Bureau's new accredited CE Savvy Biz Ed™ line up of interactive, short courses.
Why You Should Take This CE Savvy Biz Ed™ Course: Most wealthy Canadians are already philanthropic, but there is still plenty of room for additional contributions at higher giving levels. There is a great opportunity for high-net-worth Canadians to speak to their financial advisors to foster further discussions about philanthropy that focuses on impact, values and financial success. In this module, you will learn about the different types of planned gifts that might be appropriate for different circumstances or life-stages.
What You Will Learn in this CE Savvy Biz Ed™ Course: Planning a legacy gift to a favorite charity is a tribute to family and community. The decision is emotion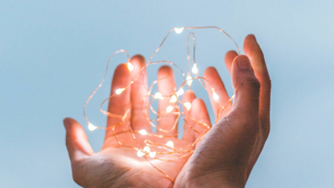 al, with financial and historical consequences that can last for generations. Deciding what kind of gift, when to give, and how much to give can be exhausting, and to do it successfully requires comprehensive tax and estate planning. This module is designed to address these issues by introducing the benefits of donating appreciated property, specifically appreciated securities.
What you will learn:
What is the capital gains inclusion rate for gifts of securities?
What are two key benefits to donating securities and why is this often better than donating cash from a tax perspective?
What is a 'qualifying foundation'?
What are the two methods of donation employee stock options?
What is the lifetime exemption on capital gains for Qualifying Small Business Corporations?
How can flow through limited partnerships be used to improve the tax-efficiency of charitable donations?
What options are available for private business owners to donate tax efficiently?
Included with the course:
Industry leading, interactive education module designed to make learning more enjoyable
Knowledge Bureau continuing education accreditation
Certificate of completion that can be shared on your LinkedIn profile to promote your expertise
Only $69 and an hour of your time can act as a catalyst to grow your business and expand your knowledge base. Or save time and money by signing up for an annual subscription and gain on-demand access to the comprehensive CE Savvy Biz Ed™ professional library for the low annual fee of $995. Taxes extra. Qualify for a tuition fee credit when you spend more than $100.
GET UNLIMITED ACCESS TO CE SAVVY Biz Ed™ NOW!
Here is what one of your peers had to say about this program:
"I love the Knowledge Bureau CE Savvy Modules! It will now be our firm's first place to enrich our knowledge and skills while earning our required CE credits to maintain our registrations. Personally, it is easy to login, find the topics of interest, easy to navigate through the courses, and the special effects (pictures, diagrams, animations) make you want to stay on-line and complete otherwise boring topics …. Because Knowledge Bureau makes it fresh and exciting! Thank you for this invaluable tool!"
D. Tony Mahibir, CEO, CANFIN
MBA, CMC, RWMTM, CIM, RRC, CFP, FP Canada Fellow
Interested in Earning Specialized Credentials in Tax, Accounting, Financial Services Programs? Download the Course Catalogue today.
©Knowledge Bureau, Inc. All rights Reserved