Lynette Suchar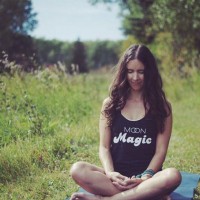 Lynette is an E-RYT 500 yoga teacher who has been teaching classes, workshops, retreats, festivals, and trainings for 13 years. She focuses on restoration practice, which she feels we all need in our busy lives. Lynette is certified in vinyasa, restorative, yin, and nidra systems of yoga. She currently teaches in Mexico and Canada.
Mindfulness, simply put, means to pay attention on purpose in an accepting way. Through the practice of yoga nidra we learn to pay attention to the present moment as we gently relax and release physical, emotional, and mental tension and stress from the body. By slowing down we can become more efficient, resilient, and creative in all areas of our lives.
At BBR. Lynette will show you the mindfulness techniques you need to help you in your daily life.