GRADitude Contest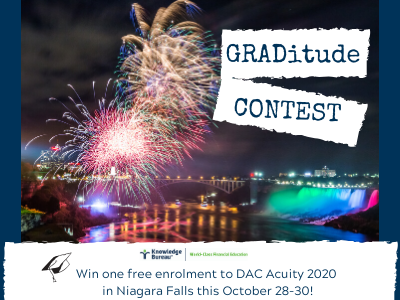 We'd like to express our GRADitude to you.
We are looking forward to sharing knowledge with you in 2020 and beyond!
All students who graduated from a program as a designate in 2019 or by Jan. 30, 2020 can enter our draw to win one free enrolment to DAC Acuity 2020 in Niagara Falls this October!
Contest closes January 30.