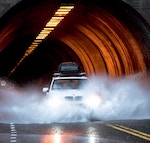 CRA Extends Filing Relief to Flood Victims in Eastern Canada
April 30 was the filing deadline for most Canadians who wish to avoid penalties and interest on outstanding taxes due starting on May 1. But the CRA has extended tax filing relief to the victims of the devastating floods in Eastern Canada. Knowledge Bureau students will also be granted extensions on their studies. Here is what to do to obtain relief:
Affected taxpayers may call CRA at 1-800-959-8281 to request relief if they can't get to a computer to download form RC4288 Request for Taxpayer Relief. The CRA will then have the ability to cancel or waive penalties and interest otherwise assessed. The Request for Taxpayer Relief is possible for others, too, in the following cases:
There is a human or natural disaster as in this case
The taxpayer and/or family members suffer serious illness, emotional distress or there is a death in the family
There is a civil disturbance that prevents the taxpayer from filing
CRA's error or delays caused penalties or interest
Financial hardship resulted in an inability to pay.
Taxpayers must provide an accurate description of the hardship that prevents them from filing or paying on time and if this is a second application for relief, why they didn't agree with the first decision that CRA made to turn them down.
Students in the afflicted flood zones who are taking courses from Knowledge Bureau will also be provided with course extensions without penalty. In this case, simply send an email to registrar@knowledgebureau.com or call us toll-free at 1-866-953-4769.
Additional educational resources: learn how to help taxpayers with their unique tax filing needs, as a DFA – Tax Services Specialist
COPYRIGHT OWNED BY KNOWLEDGE BUREAU INC., 2019.
UNAUTHORIZED REPRODUCTION, IN WHOLE OR IN PART, IS PROHIBITED.