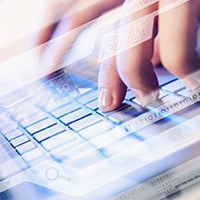 Millennial Advisors: Embracing Technology Critical to Success
Christine Steendam
New advisors have an opportunity to set the tone for a positive transformation in the financial services industry, despite fears that a new digital economy continues to replace certain positions. In fact, digital disruption offers up-and-coming millennial advisors a great advantage if they use their strong technical skills along with emerging technology to embellish on relationship building at a critical time of demographic change.
According to the C.D. Howe Study, Next-Gen Financial Advice, "Firms are dealing with a looming perfect storm—fee compression, shifting demographics, unrelenting regulatory changes and an erosion in the number of human advisors as advisors who are baby boomers retire. In this context, technology should be viewed as a savior, rather than a threat."
The millennials have the unique strength of comfort and ease in a technological world. Whether you're part of this demographic or not, embracing, rather than fearing the change that digital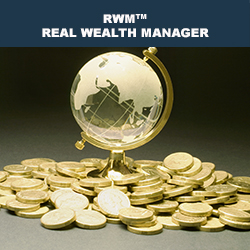 disruption brings can help you make a positive impact through the work that you do. Here are three key areas to focus on to add more value to your services:
Take a hybrid approach – Technology brings greater efficiency and accuracy when it comes to data analysis. Take a hybrid approach with your clients and let digital technology do the data crunching where it makes sense, while you focus on what technology cannot: developing human relationships. You have the ability to explain and illustrate concepts to clients and utilize your intuition to get down to the bottom of each client's wants and needs. When you combine the speed and accuracy of technology with your ability to work on subjective and behavioural tasks, you can offer your clients more value in your services.
Educate yourself – Your value in the financial industry comes from your ability to analyze and take a human approach to more complex accounts that robo-advisors, DIYers, and technology cannot easily take on. In this case, knowledge is power. When you position yourself as an expert, and you have the knowledge to match, you offer your clients peace of mind and confidence in the services you perform that technology on its own cannot, and you are able to expand your clientele to more interesting and complex accounts that still rely heavily on the traditional advisor role.
Pay attention to trends - In an era where so much information is readily available at everyone's fingertips, and innovation shifts tradition and convention to what's new, what's accessible, and what's efficient; you can set yourself apart by keeping your finger on the pulse of the industry. When you combine your industry expertise with expert knowledge of the tools available that can help you deliver better results to your clients, you're placing yourself in a position to be more competitive. As part of your strategy, keep in mind that millennials are your next big clientele demographic, and this is a generation that embraces technology, and they are looking for better tools to keep them connected to what is happening with their hard-earned money.
What are your thoughts on digital disruption? We'd love to hear from you. Join the conversation and have your say when you answer our May poll question: Has Digital Disruption increased the value of your services to your clients?
Additional Educational Resources: Take a holistic approach in a fast-paced and digital world by earning your Real Wealth Management™ designation. Enrol by June 15 or start your free trial today.
COPYRIGHT OWNED BY KNOWLEDGE BUREAU INC., 2019.
UNAUTHORIZED REPRODUCTION, IN WHOLE OR IN PART, IS PROHIBITED.