Canadians "Guessing" Their Way into Retirement
CIBC's latest annual Financial Priorities poll holds some disturbing revelations. When survey respondents were asked how they are determining how much money they will need to retire:
A shocking 33% indicated they are using their "best guess" and only 14% indicated they are arriving at a number with the help of an advisor.
This presents a huge opportunity for advisors to reach out to prospects and remind them that NOW is the time to start saving and that with a plan in place they won't have to "guess" their way into retirement.
A terrific way to ramp up your knowledge on this subject is through Knowledge Bureau's new CE Savvy PD™ Micro Course Collections Series. These collections of fully accredited micro-courses take a deep dive into curated and relevant tax and financial planning subjects that your clients need your help with. And you will earn valuable CE Credits while you take an hour a day to explore one planning concept at a time.
One collection that is becoming increasingly popular for advisors and those in the financial space is: CE SAVVY PD™ RETIREMENT PLANNING COLLECTION .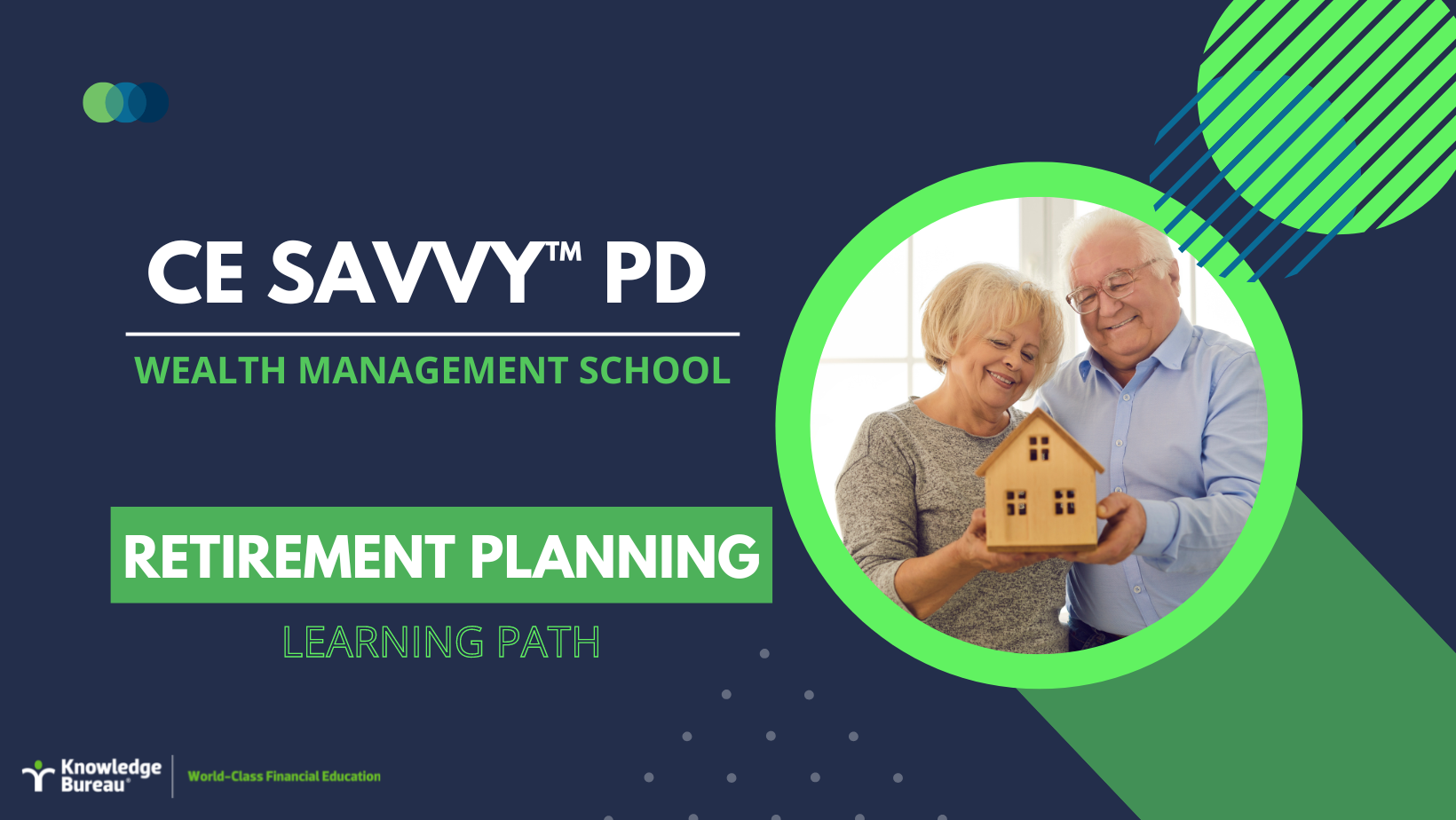 Why Enroll?
Courses in this collection are extremely timely, such as Retirement Income Layering. The common thread in retirement income planning is tax efficiency. Advisors need to help their clients answer the question - Can I afford to retire on a fixed income? Often the answer to the question lies in demonstrating that a predictable income is possible over a set period of time using three specific sources: OAS (Old Age Security) and the CPP (Canada Pension Plan), as well as private savings, in registered and non-registered accounts. Each features tax assisted savings opportunities, which your client needs to understand.
Other courses in this collection include:
Helping Clients Envisions Their Future
The goal is a plan that results in the creation of the right amount of after-tax income for both needs and wants in retirement, and how to account for this by managing the household net worth as opposed to the individual net worth. This is a powerful concept that is particularly important in the de-accumulation activities in retirement.
Registered Plans
As our population ages, advising clients on complex decumulation strategies has always been important. Now, with new market volatility and a significant reduction in value in many boomer portfolios, there are a number of strategies you can discuss with your clients to ensure they are maximizing tax changes and minimizing the taxes they have to pay on their pension payments and registered account withdrawals.
Group-Plans – Employee Benefits
The composition of workforces has changed significantly in recent years, as many people are "employed" as subcontracting with businesses. Meeting the needs of employees, and potentially, subcontractors, in a cost-effective way is an important approach for companies to add benefits to both a new and diverse workforce that could include an aging Baby Boomer population.
Pre-Retirees – Employer Sponsored Plans
Knowing how employer sponsored plans work and options to commute these plans is imperative for advisors working in any client market or demographic. As a trusted advisor, it's imperative you know all the opportunities to mitigate tax consequences and position the client for both the future growth of the remaining funds, and maximum flexibility in using them, when an employee faces job termination.
ENROL IN THE RETIREMENT PLANNING COLLECTION NOW
Buy this collection before March 8th and get this collection for only $225! A savings of $70!
Want an ALL ACCESS PASS to over 50 CE Savvy PD™ accredited micro-courses for one low annual payment? Subscribe before March 8th and get the one-year subscription for only $745. A savings of $250! Use promo code CESAVVYPDACTNOW to activate this offer.
Click here to Subscribe Now.
ACCREDITATION OVERVIEW: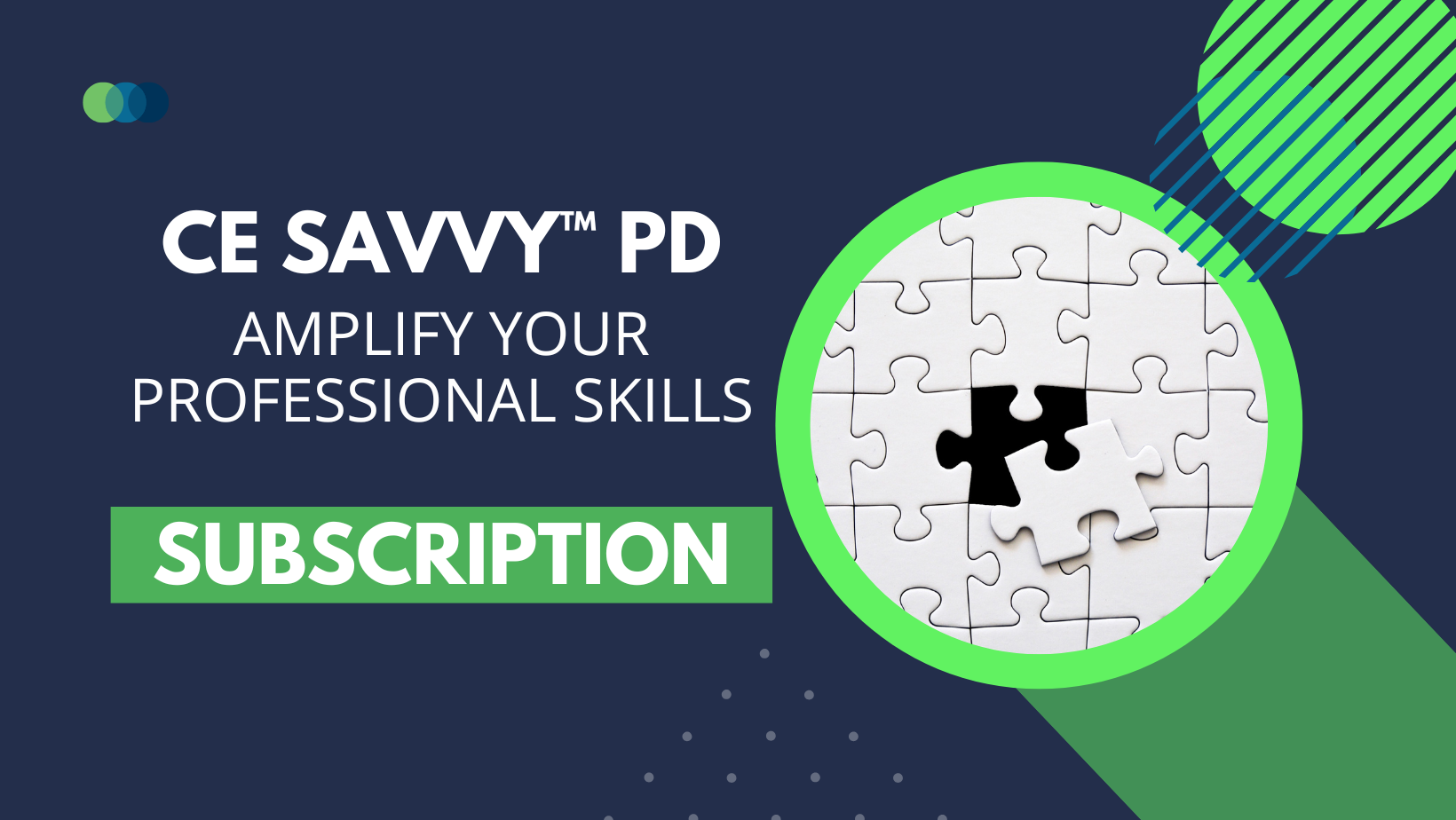 Knowledge Bureau courses qualify for a tuition credit on Canadian tax returns if over $100.
These collections are accredited with Knowledge Bureau, ICM (Insurance Council of Manitoba), and most professional organizations in the tax, accounting, bookkeeping and legal industries.
As of February 1, 2023, CE Savvy™ PD and Biz Ed™ collections will be accredited with ICM, AIC, IAFE, FP Canada and MFDA.

©Knowledge Bureau, Inc. All rights Reserved