Priorities in the Right Place? Canadians Struggle to Meet Retirement Goals
Canadians are struggling to meet their retirement savings goals, and this is an issue impacting the traditionally employed and self-employed, alike. A recent survey by TD identified that it's a special challenge for gig workers in particular. But for many, it's a dilemma that can be solved by changing priorities.
For the self-employed "gig economy" workers, the challenges boil down to four factors, according to the TD survey:
One in five are waiting to make more money before contributing to retirement savings
41% aren't sure when they'll be able to retire due to their financial situation
72% are finding it difficult to save for retirement in general
76% wish they had started saving earlier in life.
These statistics mirror a survey conducted on the general population in early 2018, demonstrating that this is an issue that isn't going away anytime soon for most of Canada's labor force. This CIBC survey found that more than three-quarters (79%) of Canadians aged 35 to 54 are worried about not having enough money to retire when they want to. The survey, which polled more than 1,500 Canadian adults, found the vast majority (85%) agree that they need to save more money, but 64% aren't making it a priority.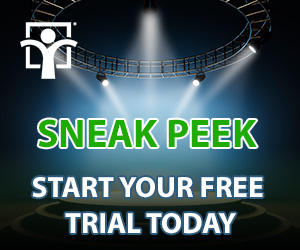 The top obstacles preventing saving include: not earning enough income (46%); getting derailed by unexpected expenses (29%); and struggling to pay everyday expenses (24%).
Canadians worried about their preparedness for retirement could overcome the savings challenges their financial behaviors cause by seeking the right financial coach. A highly trained new professional, the Real Wealth Manager™, can help with a strategy and process for making financial security a priority.
Assisting with a Real Wealth Management™ strategy. Advice from certified Real Wealth Managers can help Canadians struggling to plan for the future, at any stage of their life by helping them to accumulate, grow, preserve and transition wealth after the big eroders: taxes, inflation and fees. This professional can help to "connect the dots" between the work that tax, financial and legal advisors do at various periods in an individual's financial life, so that all stakeholders contribute to the success of the future retirement plan.
Above all, individuals and families, who struggle to secure their futures are looking for someone they trust to provide direction in making important financial decisions about their income and their capital, after tax.The RWM™ designation indicates comprehensive training and deep knowledge in Real Wealth Management and a professional who is highly trained to manage both the strategic financial plans for the long term, and their after-tax results. You may wish to consider training in this area of financial specialization.
The Elements of Real Wealth Management certificate course has been recently updated – including a new twelfth module - to help guide you through this process and accomplish this using a professional, multi-disciplinary and multi-generational practice. It's an approach that is client-centric, and at the same time places you, the advisor, in a key position within the planning discussion. Through Elements of Real Wealth Management, you'll learn the following:
Defining Real Wealth Management
The strategic approach in Real Wealth Management
The costs of building wealth
Objective-based planning and joint-decision making
Managing Sources of Income and Capital
The Real Wealth Management process
Elements of RWM: Accumulation
Elements of RWM: Growth
Elements of RWM: Preservation
Elements of RWM: Transition
Leading the RWM Strategic Plan
Advanced tax update for Real Wealth Managers
If you are a tax or financial advisor, this is a program that will take you beyond the traditional scope of product placement, into an environment where you can integrate the kind of value-added long-term guidance, planning and leadership that will distinguish your practice.
If you are a concerned and sophisticated investor, you may wish to take it too, so that both you and your most trusted advisor are on the same page.
Enrol online today. Or, take a free trial.
For more tips to help clients tackle retirement savings challenges, tune in next week. We'll feature tips from Evelyn Jacks in "Three Must-Dos to Prepare Savings for Retirement"; one article in our special tax tips edition of KBR.
Additional educational resources: prefer an in-person learning experience? Join us at the 2019 Distinguished Advisor Conference in Puerto Vallarta, Mexico November 10-13. The theme Powerful Competition: The Secret to Economic Resilience will better help you position yourself to help clients meet their goals, today and in the future.
COPYRIGHT OWNED BY KNOWLEDGE BUREAU INC., 2019.
UNAUTHORIZED REPRODUCTION, IN WHOLE OR IN PART, IS PROHIBITED.