Graduates in the News - Connie Zhu, DFA – Bookkeeping Services Specialist™
"When it comes to education, we are all looking for something different. Knowledge Bureau offers that variety", states Connie Zhu, of Richmond, BC.
A graduate of the Distinguished Financial Advisor (DFA - Bookkeeping Services Specialist™) Program, Connie says, "this was a priority, it was an investment … this is what I want to do. I found Knowledge Bureau not only helps to build a solid understanding in tax and finance services, it also offers a great opportunity for everyone to expand their skillset to be better positioned in an ever-changing business world. They truly are excellence in financial education."
Connie's educational pursuits began with a desire to understand a bookkeeper's role more holistically: "When I started working as a bookkeeper, I realized that I would benefit from professional training to help gain a more thorough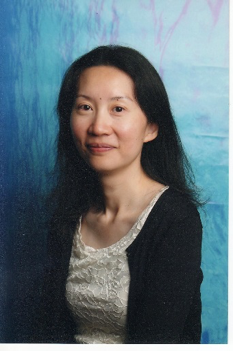 understanding about the bookkeeper's role in a business. I started by researching the different options for professional training as a bookkeeper. I evaluated the options, part of which involved a number of emails and phone calls to the different institutions. Based on the research I did, and the level of support and service provided by the Knowledge Bureau registrar, Carol Scott, I finally decided to go with the Knowledge Bureau and take a Distinguished Financial Advisor (DFA-Bookkeeping Services Specialist™) program specializing in bookkeeping."
She valued the case studies, in particular: "I am very proud, I graduated with honours (that's 90% or better on her exam). I am especially happy with the quality of the case studies presented in my courses as they helped me get a better understanding on how to apply what I have learned against real life scenarios."
When asked about future goals, Connie said, "Now that I have completed the DFA – Bookkeeping Services Specialist™ program, there are a number of opportunities that I would like to pursue. Maybe a business consultant, bookkeeper for a small business, or an instructor helping others to learn what I have learned. I feel that I am ready for the challenges ahead."
We were so pleased to hear Connie's positive feedback regarding her experience with Knowledge Bureau's Educational Consultants: "A real surprise came from my interactions with the Knowledge Bureau registrar, Carol Scott. She was patient with my questions and worked hard to help me, both in helping custom-tailor the course package I signed up for and in interacting with the instructors if I was having difficulty. I would like to say a huge thank-you to Carol for her dedication and support!"
She also pointed out how much she appreciated the flexible, self-study format offered with Knowledge Bureau courses: "I felt confident. The courses I took were all online and could be done at my own pace. My project management skills helped me keep organized to achieve my study goals. The ability to go at my own pace was a blessing as it allowed me to take my time to ensure I fully understood the concepts presented in the material. I was pleased to receive honours through all six of my courses."
She couldn't help but give kudos to her family for their support through the process! "There was lots of understanding around me. I would like to say a special thank-you to my family for their love and support. Although the courses that I took were all online and could be done at my own pace, I still needed to spend some time on them that normally would have been family time. Without my family's understanding and support, I would not have been able to complete the program."
Connie gave her final glimpse of wisdom to all current or prospective Knowledge Bureau students: To all Knowledge Bureau students: "Ghandi once said, be the change you wish to see in the world … We are living in an ever-changing world, with many challenges. Learning new things and updating your skills can help prepare you for new challenges and open you up to new opportunities. With the skills I have gained from my studies with the Knowledge Bureau, I feel confident that I am well prepared for tomorrow's challenges."
Congratulations Connie, on these great accomplishments!
Interview by Nancy Folliott, Assistant Manager of Publishing at Knowledge Bureau
Additional educational resources:
Take a free trial of a Knowledge Bureau course, and start your own educational path today. Those included in the DFA – Bookkeeping Services Specialist™Program are available!
COPYRIGHT OWNED BY KNOWLEDGE BUREAU INC., 2018.
UNAUTHORIZED REPRODUCTION, IN WHOLE OR IN PART, IS PROHIBITED.