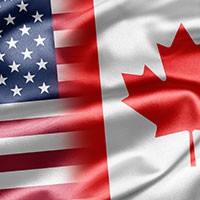 IRS Shutdown: Tips for Canadian Taxpayers
The Internal Revenue Service (IRS) is operating again after a lengthy shutdown of the U.S. federal government that began in December 2018. A tentative deal was negotiated* late on Tuesday to avert yet another one. Still, Canadians with cross-border tax obligations should understand the specific implications of government shutdowns - like that of the IRS - and the backlogs they cause, and plan accordingly with their tax filing specialists.
Join Knowledge Bureau at the CE Summit workshops taking place in four Canadian cities this May and June. This is when cross-border tax expert Dr. Dean Smith will give a high-level overview and answer questions about the complex relationship between the IRS and the CRA that advisors must be able to address with their clients.
Additional educational resources: For more insight on how to help clients with cross-border tax obligations, take the Cross Border Taxation certificate course. Cross-border tax efficiency and investment will also be on the agenda for DAC 2019 in Puerto Vallarta, where the theme will be "Powerful Competition: The Secret to Economic Resilience."
COPYRIGHT OWNED BY KNOWLEDGE BUREAU INC., 2019.
UNAUTHORIZED REPRODUCTION, IN WHOLE OR IN PART, IS PROHIBITED.