Knowledge Gap Courses: How to Become a Better Virtual Advisor
Your practice is changing, and Knowledge Bureau is here to help with a new series of courses for advisors and their clients who are transacting virtually. The new Knowledge Gap Program has arrived and it offers you a high-value library of short CE courses and new Financial Storyboards that open new virtual conversations. Most importantly, you don't even need to be tech-savvy, and either do your clients. Here's why:
Please visit the Knowledge Gap webpage for current course, pricing, and features.
Knowledge Bureau has done all the work for you! All you have to do is send along a link to your clients and you have instantly opened a new conversation. Not only that, but you can have that conversation in detail and with confidence. Check out this month's featured course: Women and Finance.
The Knowledge Gap© Courses: What are you in the dark about?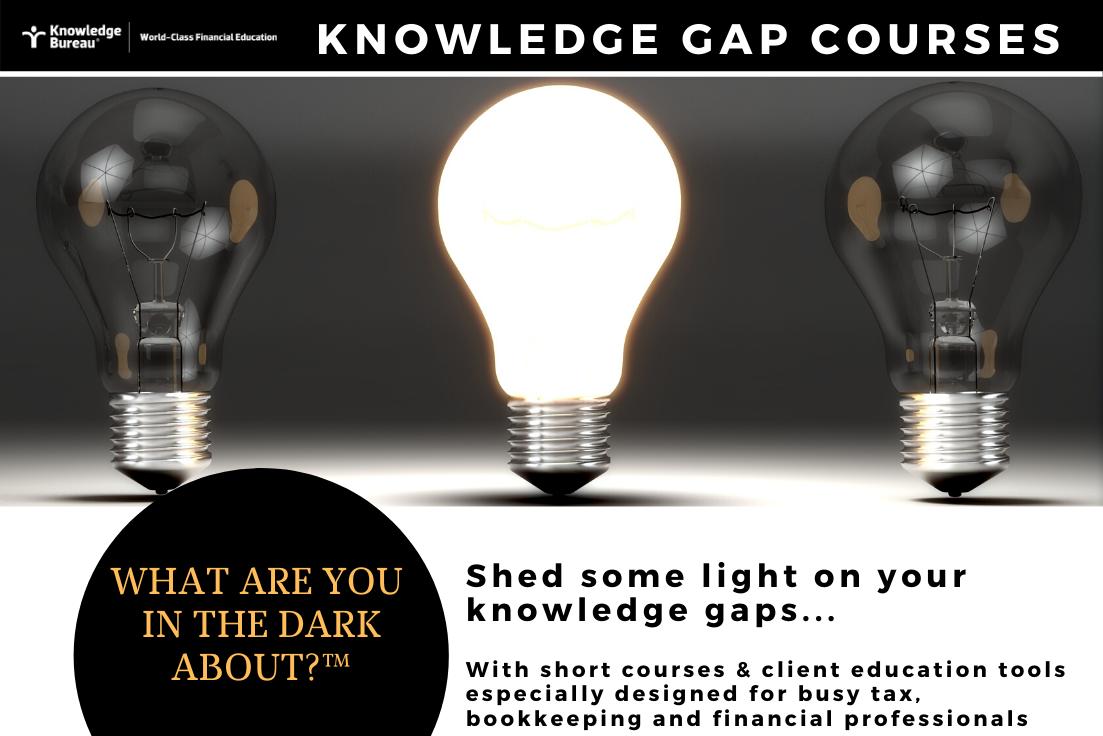 Provide high value virtual content to the advisor– about 20 to 30 minutes for your own education that is issues – instructive.
Then use a client version of this information – The Financial Storyboard – as a conversation starter: What are you in the dark about?
That will lead to a deeper dive with the client – virtually!
We have an amazing introductory offer. Note, the additional monthly access would allow you to share content with clients.
Introductory Offer Ends May 31!
Take two courses for just $290 (save $100)
Study/Share period 2 courses - $69 per additional month
Take one course for $245 (save $50)
Study/Share period 1 course - $49 per additional month
COPYRIGHT OWNED BY KNOWLEDGE BUREAU INC., 2020.
UNAUTHORIZED REPRODUCTION, IN WHOLE OR IN PART, IS PROHIBITED.