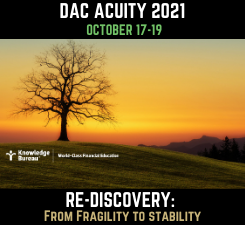 Enrol By October 8: Take a Sneak Video Peek into the DAC Thought Leadership 2021
Take a sneak peek now the educational extravaganza about to unfold October 17 – 19. Join Evelyn Jacks, President, in conversation with Canada's leading financial minds – a preview is now available in video. The Globe and Mail touted DAC as one of Canada's most innovative virtual conferences last year. This year, we think we've raised the bar even higher! Check out this sneak peek through our new speaker videos and DAC-in-a-Box program guide. Enrol by October 8 to receive your DAC-in-the-Box. Final registration deadline is October 15. Don't miss it!
DAC Sneak Peek: Speaker Videos
Hear 20 DAC thought leaders. Ready for a taste of their sessions? Visit the interactive online agenda for the videos available, with more coming soon! The speakers chat with Knowledge Bureau President and DAC Program Director Evelyn Jacks about the topics they'll be speaking about and the DAC experience. To view these videos with resolution settings more compatible to your device, click the 'V' Vimeo symbol in the bottom right corner of the video.
DAC Sneak Peek: DAC-in-the-Box Program Guide: Check out your goodie box: yes, it contains mimosas, martinis, wine, fresh food delivery and surprise prizes
all courtesy of our amazing sponsors: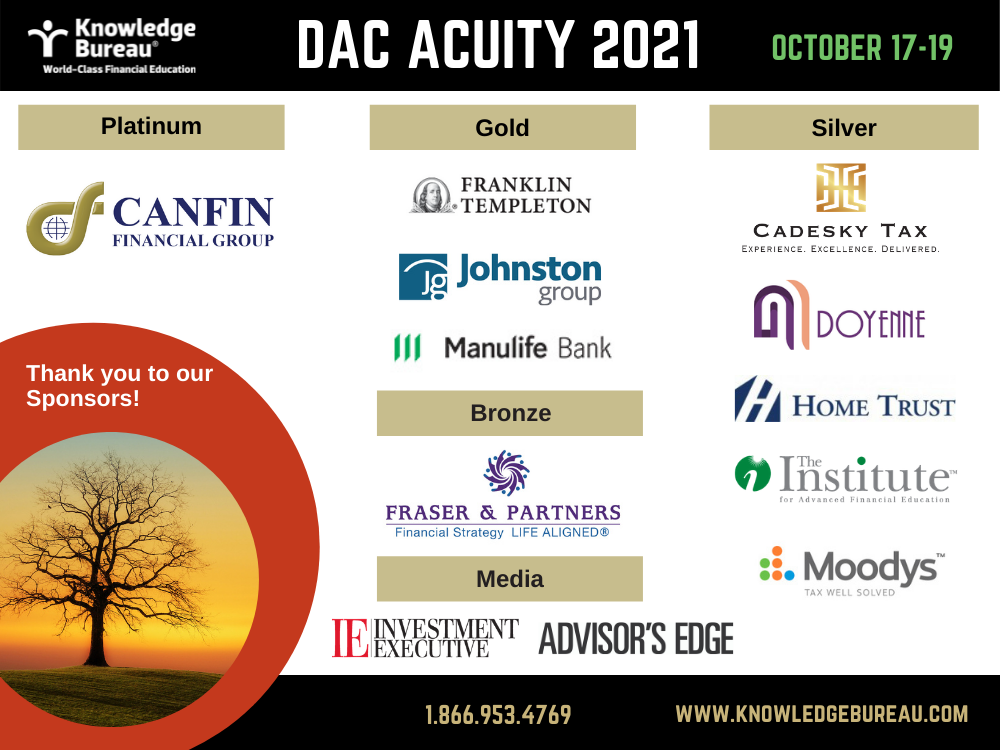 EVERYTHING IS INCLUDED! STELLAR EDUCATION, UP TO 30 CE CREDITS, ALL THE LIBATIONS TO MAKE THIS YOUR BEST CONFERENCE EVER!
WHAT GOODIES WILL BE IN YOUR DAC-IN-THE-BOX THIS YEAR??
Check out this detailed program guide attendees will receive in their DAC-in-the-Box for a guide to the goodies, and the role they play in each day's events!