Networking Fun at Canada's Most Innovative Virtual Conference
Last week we introduced you to the thought leaders that will be taking the virtual stage at DAC 2021, but that's not the only action that will be happening at Canada's most innovative virtual conference from October 17-19. As last year's attendees can attest to – we've brought the networking fun of a live event to a virtual environment. Here are some of the highlights you don't want to miss out on:
Be sure to register by June 30 for early-bird tuition savings!

Society of RWM™ Speed Networking
First Timer's Reception
Welcome Back – DAC Alumni!
Knowledge Bureau Graduate Recognition Celebration hosted by Dr. Dean Smith, President, Cadesky Tax
A Night at the Virtual Improv
Mimosa Breaks and a Sweet Stretch Break hosted by HomeTrust
Sponsor Fair and Networking
The Martini-Vent Cocktail Session hosted by Doyenne Financial
The Future is Bright: Denim and Diamonds Awards Gala hosted by Tony Mahabir, Chairman and CEO of Canfin Financial Group
Plus, all the libations and goodies you need throughout the conference experience – including meals from our food delivery conference, drinks and snacks provided in the infamous DAC-in-the-Box.
Here's what last year's attendees had to say:
"In a time when timely information and forward thinking is more important than ever, DAC brings the most important topics to the forefront." – Kristin Elliott
"DAC Acuity 2020 set a high standard for virtual conferences. A perfect blend of information, education, inspiration and recreation" - Tom Russell
"Absolutely beautiful event that has been both inspiring and fun. You have gone above and beyond in every detail to make this conference spectacular." – Laura Woodman
"After attending many DAC conferences over the years, this was my first virtual conference and I am so impressed how well the conference was put together." George Attridge
Enrol today so you don't miss out on the fun we'll have this year with stellar education and up to 30 CE credits. See you there!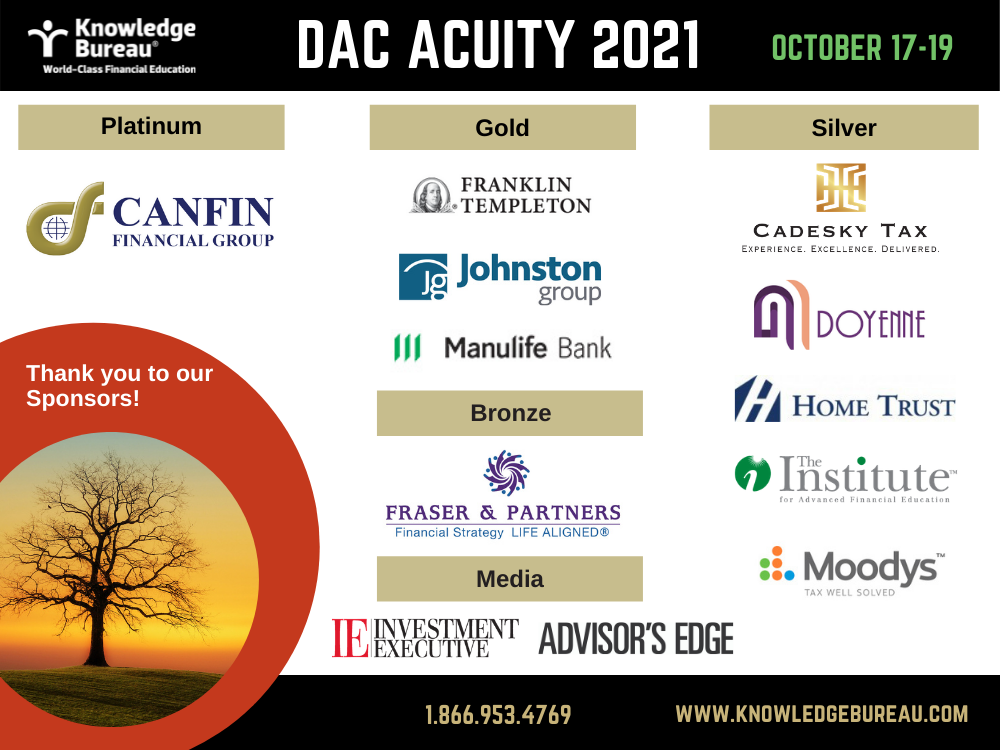 Be sure to register by June 30 for early-bird tuition savings!