Tax Tip: Interest Costs on Investments with Diminished Value
Market volatility can bring unsavoury investment results. If you panicked and locked in your losses in your non-registered investment accounts, you may find that you are still stuck paying an investment loan. Is that interest going to be tax deductible? Read on to learn more:
Leveraging to invest. Many investors wonder if they should leverage existing capital assets in order to invest more into the marketplace. Often, they are approached to consider different leveraged loan arrangements, particularly if they believe they have not saved enough for retirement.
Be sure to crunch the numbers over the life of the loan. The potential for investment income must be present, not just from a tax point of view, but also in order for you to pay off your interest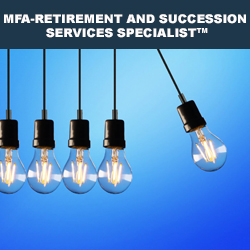 (before tax). You will need cash flow to do this. The investment must be able to pay real dollars on a guaranteed basis before your risk can be properly assessed. Otherwise, you will have to dip into other funds to pay your loans. You need to assess those possibilities with your financial advisor, so that you can sleep at night.
In addition, borrowing costs to invest in a registered account, like an RRSP or a TFSA will never be deductible.
Diminished value in assets. Have your assets diminished in value since you acquired them with a loan? Will your interest still be deductible in that case? The answer is yes. You can continue to deduct the interest until the loan is fully repaid, even if you sell the assets. If you did not use the proceeds to pay down the loan, then you can deduct only the portion of interest that would have been paid had you done so.
Important tax moves: Borrowing to invest, particularly in a low interest rate environment, will help you to build wealth. However, it's important not to let the tax tail wag the dog. You must be able to pay back the loan, even if your assets diminish in value.
Additional educational resources: Help clients make investment decisions that will grow their wealth for the future, as an MFA™-Retirement and Succession Services Specialist. Then, join us at the 2019 Distinguished Advisor Conference (DAC) in Puerto Vallarta, Mexico November 10-13 where the theme will be Powerful Competition: The Secret to Economic Resilience.
COPYRIGHT OWNED BY KNOWLEDGE BUREAU INC., 2019.
UNAUTHORIZED REPRODUCTION, IN WHOLE OR IN PART, IS PROHIBITED