Retirement Options for Unprepared Young Boomers
Posted: July 18, 2019 By:
Posted in: Strategic Thinking
A recent survey by 2019 DAC Sponsor Franklin Templeton shows* that 21% of young boomers (age 55 to 64) have not set anything aside for their retirement while 46% are considering a delayed retirement. Many of these issues are caused by having to support an aging parent as well as older children leaving no funds to save for retirement. To outline the key issues, here's a case study with Raymond's story.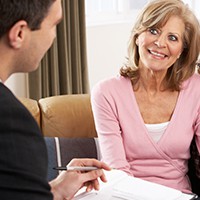 Raymond is a single individual who is now 60 years old, earning $75,000 annually who has just recently broken free of family financial obligations. Raymond has no workplace pension and has no retirement savings.
Option 1: Retire in 2024 (at age 65)
If Raymond contributes 20% of his income over the next five years to an RRSP, he'll have accumulated just over $90,000 (assuming 2% indexation and a 5% rate of return). This will yield a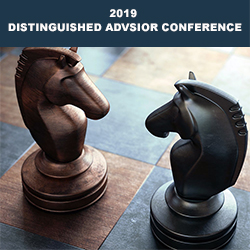 retirement income of about $5,900 annually over a 20-year retirement. In addition, he'll get his OAS of approximately $8,000 annually (current rate indexed by 2% for 5 years) and CPP of about $9,000 (based on the average CPP pension indexed by 2% for 5 years. This yields a total annual income of $22,900.
This leaves Raymond in the low-income category, according to Statistics Canada ($22,133 or a single person in 2018). Likely, Raymond will need to take more from his RRSP/RRIF to makes ends meet and will deplete it during his lifetime, requiring him to sell his home or apply for the Guaranteed Income Supplement.
Option 2: Retire in 2029 (at age 70) While Delaying his OAS and CPP Pensions
Assuming Raymond can keep his income level at $75,000 (indexed) for the next ten years and contribute 20% of it annually to his RRSP, he'll have accumulated just over $215,000 in his RRSP. This will yield a retirement income of about $17,400 annually over a 15-year retirement. By delaying his OAS for five years, he will receive an extra 36% or $12,000 annually. By delaying his CPP by five years, he'll have increased his pension entitlement by continuing to contribute, plus he'll receive 42% more than he would have had he retired at age 65. Thus, his CPP pension will be about $16,600 annually. This yields a total income of about $46,000 annually.
By working an additional five years and delaying the start of OAS and CPP to age 70, Raymond is able to double his retirement income. While Raymond will certainly not be living an affluent lifestyle, this option does provide a liveable, albeit spartan retirement lifestyle.
Of course, Raymond is an extreme case with a reasonable income and no savings. Those on lower incomes with no savings will likely have no options but to rely on government support and live at or near the poverty level. Those with some retirement savings will do better but, if they can delay their retirement, the bump in the OAS and CPP rates, as well as any increase in RRSP contributions, will lead to a more livable retirement.
Franklin Templeton's 2019 Retirement Income Strategies and Expectations (RISE) Survey *
Knowledge Bureau is tremendously excited to announce that Franklin Templeton's Canadian President and CEO, Duane Green will provide insights from the C-suite in his keynote: Big Changes are Coming – What Does it Mean for the Advisor of the Future? With key economic and demographic changes impacting the work advisors do, Duane will discuss new investment strategies, product solutions, and pricing models, all against the backdrop of rapid technological and regulatory change. Some would say this hasn't necessarily been either smooth or easy, but yet others would suggest that while the future of the financial services industry is both under the gun and poised for outstanding success and, the real question to ask is: are you ready for the ride?
Be sure to register for the Distinguished Advisor Conference in Puerto Vallarta, Mexico this November. Visit the agenda page for full details, and register online today.
Additional educational resources: Enrol in the MFA™- Retirement and Succession Services Specialist designation today.
COPYRIGHT OWNED BY KNOWLEDGE BUREAU INC., 2019.
UNAUTHORIZED REPRODUCTION, IN WHOLE OR IN PART, IS PROHIBITED.