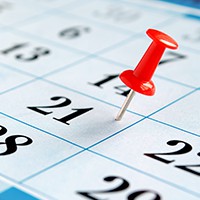 Get Great Professional Education: Earn CE Credits, Too
Invest in your continuing professional development for 2019, by marking your calendars for Knowledge Bureau's 2019 live events. May is chock full of great events starting with the Vantage Series that took place this morning in Toronto. Next up: the CE Summits that begin at the end of the month. This tour features brand new sponsor CIBC, cross border expert Dr. Dean Smith, long term care planning expert Karen Henderson, and a post-budget overview for 2019 from Knowledge Bureau President Evelyn Jacks.
Register by May 15 for early bird savings for the CE Summits, where the theme focuses on issues in holistic tax filing and planning with Millennials and Boomers. Here's an overview of the agenda:
8:30 – 9:30
SESSION 1: POST BUDGET ANALYSIS AND COMMENTARY with Keynote Speaker: Evelyn Jacks, President, Knowledge Bureau
9:30 – 10:30
SESSION 2: CANADA-US TAX PRIMER: STOP THIS MADNESS? I want to Get Out! A primer on Departure Tax with Specialwith Special Guest Faculty: Dr. Dean Smith, Cadesky Tax
10:45 – 12:30
SESSION 3: ESTATE PLANNING TIPS & TRAPS for Canadians with Businesses and Real Estate Abroad
1:00 – 1:30
SESSION 4: BUILDING RELATIONSHIPS—UNDERSTANDING SMARTBANKING FOR BUSINESSES. Special Guest Sponsor—CIBC
1:30 – 2:45
SESSION 5: OLDER CLIENTS: Engaging the Continuity Planning Conversation. Special Guest Speaker: Karen Henderson, Hon. BA, CPCA, The Long Term Care Planning Network What are the big issues in long term care in Canada today?
3:00 – 4:00

SESSION 6: BUILDING A FINANCIAL CONTINUITY PLAN FOR YOUR CLIENTS

Learn how to assemble a financial continuity plan in 8 steps

4:00 – 4:30
SESSION 7: SPECIAL REPORT ON TECHNOLOGY FOR TAX AND FINANCIAL PROFESSIONALS
Now, here are other important dates and deadlines for upcoming live events from Knowledge Bureau to continue your professional development in 2019. Remember you can also study with us 24/7 in our online programs if you can't make these great events:
CE SUMMIT: SPRING 2019


10 CE/CPD credits

May 28 > Winnipeg

May 29 > Calgary

May 30 > Vancouver

June 4 > Toronto

Theme:
POST BUDGET - Action Strategies for Tax and Financial Advisors.


Early Registration Deadline: May 15, 2019

CE SUMMIT: FALL 2019
10 CE/CPD credits

November 4 > Winnipeg

November 5 > Toronto

November 6 > Calgary

November 7 > Vancover

Theme: Year-End Planning for Investors and Small Businesses

Early Registration Deadline: October 15

BUSINESS BUILDER RETREAT

November 9-10 > Puerto Vallarta, Mexico

Designed especially for entrepreneurial leaders, this very unique experience focuses on the special skills required to meet responsible challenges of business life in an era of great disruption, while at the same time striving for balance and good health as an individual. It is an educational event suitable for business leaders,owner-managers and executives in any industry.

Early Registration Deadline: September 15

DISTINGUISHED ADVISOR CONFERENCE 2019
November 10-13 > Puerto Vallarta, Mexico

Theme: Powerful Competition: The Secret to Economic Resilience

Early Registration Deadline: September 15, 2019

CE SUMMIT: Winter 2020


10 CE/CPD credits

January 16 > Winnipeg

January 20 > Toronto

January 21 > Ottawa


January 22 > Calgary

January 23 > Edmonton

January 24 > Vancover

Theme: Advanced 2019 Personal Tax Update

Early Registration Deadline: January 10, 2020
Stay tuned to upcoming editions of KBR for more information and details on the riveting sessions to come from new CE Summit Sponsor, CIBC.
COPYRIGHT OWNED BY KNOWLEDGE BUREAU INC., 2019.
UNAUTHORIZED REPRODUCTION, IN WHOLE OR IN PART, IS PROHIBITED.