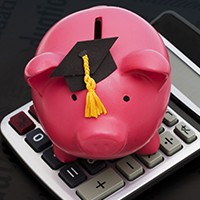 Save 10% on Tuition When You Study Online with a Buddy
Mentorship matters, and online studies offer a great opportunity for you to encourage the continuing development of your hard-working tax or financial services team. To support you in your business development pursuits, Knowledge Bureau is introducing a new "Study With a Buddy" enrolment offer.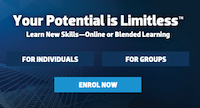 Enrol in any online course, diploma, or designation and you both save 10% on your tuition fees. It's an opportunity to learn together, with the convenience of a virtual campus that allows you to study anywhere and anytime! Take advantage of the slower tax season, and earn CE credits while providing your team with the training and confidence they need to thrive in their careers and bring greater value to your business.
To enrol, please call 1.866.953.4769.
Check out our online programs and courses on the new Knowledge Bureau website, or take a free trial.
COPYRIGHT OWNED BY KNOWLEDGE BUREAU INC., 2019.
UNAUTHORIZED REPRODUCTION, IN WHOLE OR IN PART, IS PROHIBITED.