Society of Real Wealth Managers Exclusive Virtual Speed Networking Event!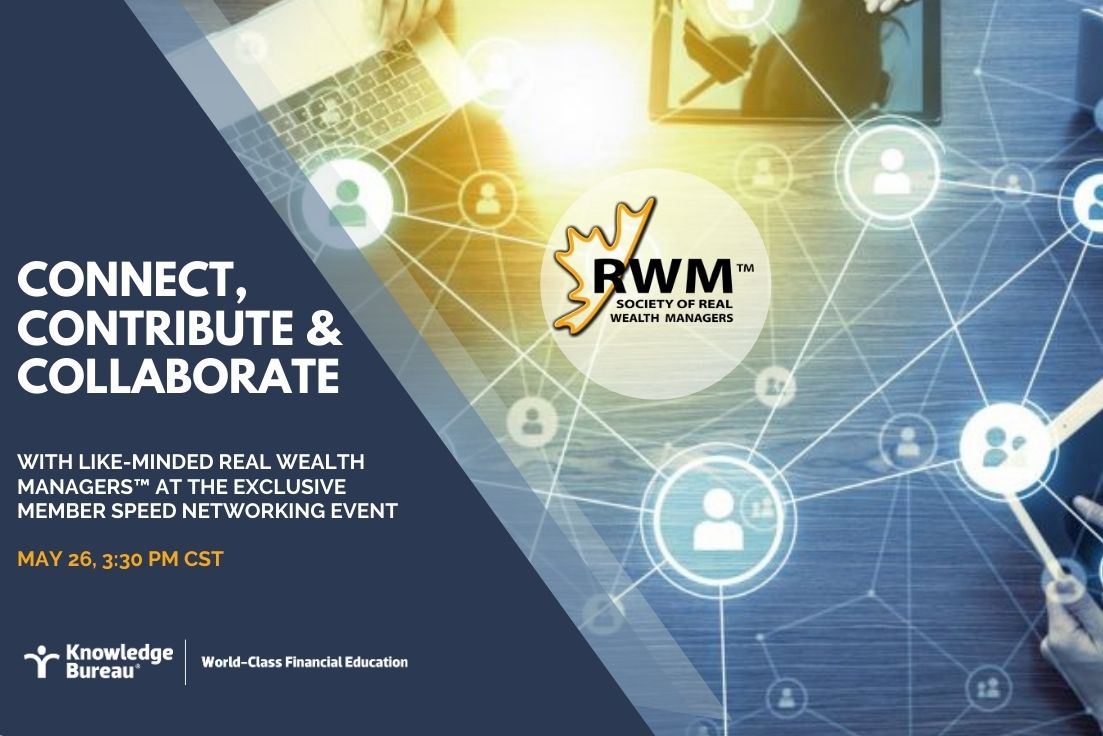 May 26, 202
3:30 PM CST
As a member of the Society of Real Wealth Managers, you will have an opportunity to Connect, Contribute and Collaborate with other likeminded RWM™ in a 1-on-1 to help you meet prospective mentors, partners, and clients, while gaining access to the necessary professional contacts and resources outside your financial discipline for use your day-to-day practice to best enable your client's financial peace of mind.
Current members have been sent an exclusive registration link to join.