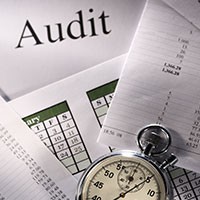 New Online CE Credit Course: Audit Defence for Small Business Owners
Are you working with small business owners who have received pandemic wage or rent supports? Knowledge Bureau's new Audit Defence: Managing Tax Risk for Small Business Owners is an online certificate course that helps advisors position small business owners for success for potential tax audits in 2021- 2023 with a concise pathway to navigate the complex rules and comprehensive documentation they will need to satisfy queries from clients and manage risk with the CRA.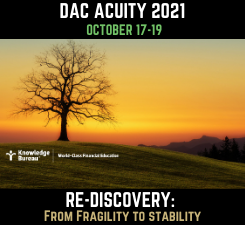 Enrol By October 8: Take a Sneak Video Peek into the DAC Thought Leadership 2021
Take a sneak peek now the educational extravaganza about to unfold October 17 – 19. Join Evelyn Jacks, President, in conversation with Canada's leading financial minds – a preview is now available in video. The Globe and Mail touted DAC as one of Canada's most innovative virtual conferences last year. This year, we think we've raised the bar even higher! Check out this sneak peek through our new speaker videos and DAC-in-a-Box program guide. Enrol by October 8 to receive your DAC-in-the-Box. Final registration deadline is October 15. Don't miss it!